September 10th, 2013: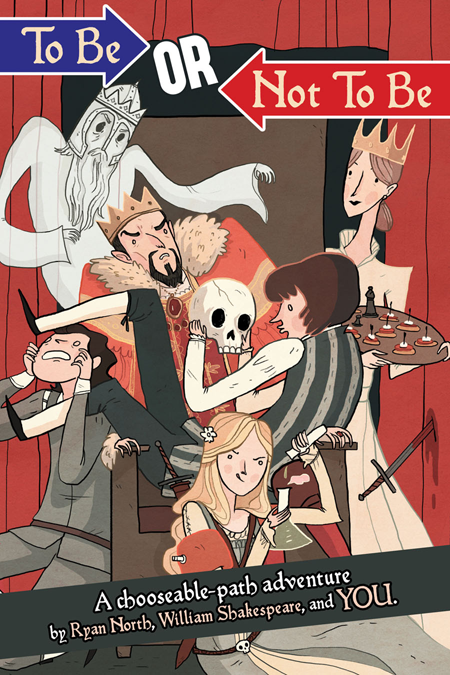 Today To Be or Not To Be, my choose-your-own-path version of Hamlet, is out for real! If you missed out on the crazy-awesome Kickstarter you can get the book at your local book store, or on Amazon, or digitally, or basically in a zillion other ways. Check out hamletbook.com for more details, and I hope you like my crazy book! It is a really good book if I do say so myself!

To make sure the best gifts ever in time get to you when you want them, here are the HOLIDAY SHIPPING DEADLINES. Orders placed before these dates will get to you in time for Christmas!

December 5th: All shipping methods except U.S.P.S. First-Class Package International Service™ are safe.
December 6th: International orders made not selecting U.S.P.S. Priority Mail Express International™ shipping will likely arrive in January.
December 11th: USPS FIRST CLASS and STANDARD may not make it in time and neither will USPS EXPRESS MAIL INTERNATIONAL.
December 16th: ALMOST NOTHING IS SAFE. USPS EXPRESS is the only safe USPS option.
December 19th: A CHRISTMAS MIRACLE (IF THINGS PLACED ON OR AFTER THIS DATE ARRIVE BY THE 24TH, THAT IS)
One year ago today: miracles! this is a comic about them!
– Ryan