September 12th, 2013: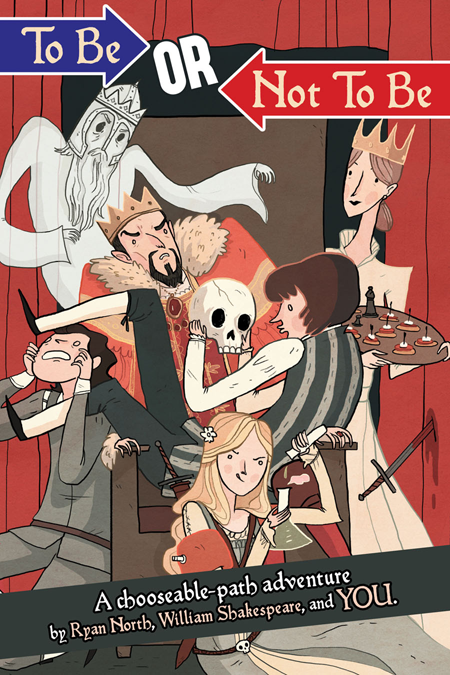 Today To Be or Not To Be, my choose-your-own-path version of Hamlet, is out for real! If you missed out on the crazy-awesome Kickstarter you can get the book at your local book store, or on Amazon, or digitally, or basically in a zillion other ways. Check out hamletbook.com for more details, and I hope you like my crazy book! It is a really good book if I do say so myself!
·
Hey, my new book Romeo and/or Juliet comes out in less than a month! It's my choose-your-own-path version of the Shakespeare play featuring tons of great illustrations. To celebrate - and to also convince you to purchase it! - I've posted the first page, and every day we vote on which option to follow. We're doing a LET'S PLAY ROMEO AND/OR JULIET and you should totally join us!
One year ago today: you can argue that clark is merely superman suffering a psychotic break and pretending he doesn't have powers, begging for relief from the constant shouting of planet earth and a silence that will never come, but that's - that's awful. that's just awful
– Ryan